Last night I wrote on the windscreen, this morning I couldn't find the windscreen! The snow has definitely hit East Yorkshire and this morning the scene that greeted us was gorgeous...
The Minifreerangers had to be forced to eat their breakfast as they were itching to get outside. Once amongst it there was no stopping them...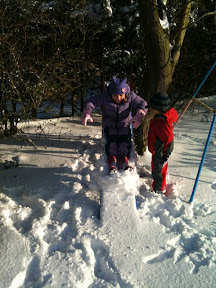 We've snowballed, sledged, rolled around and just got plain cold...now its hot chocolate time...mmm!
The other plus side to the snow...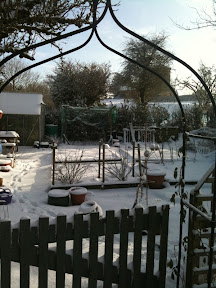 This is the tidiest my veg patch has looked in months!
Posted using BlogPress from my iPhone