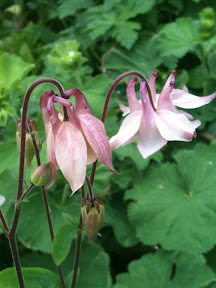 Aquilegias...I love 'em. I don't plant them, I don't feed them, I don't even have to stake them. As long as I don't accidentally weed them they do their thing...
They crop up everywhere and last and last...
And they surprise me every year with new colours...
And plenty of ruffles...
Yes, I love 'em! All I have to do now is let them run to seed and look forward to next years crop...
- Posted using BlogPress from my iPhone